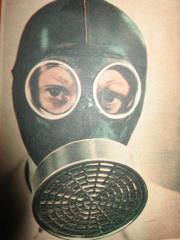 Another AUER made Gasjńckchen but on this variation the air hose inlet hose barb and VM air filter screw connection is on the wearer's back and not front mounted as in the first gasjńckchen shown . Notice the original instruction manual shows this change in design . The function of this gas protection suit is the same but mounting location is different . There are also variations such as the rubber connection on the ends of the wire reinforced air hose is made from white rubber and not black . Also another variation is the design of the black bakelite plastic air release valve on top of the head , function is the same just different shape .
Gasjńckchen variation with air connection on back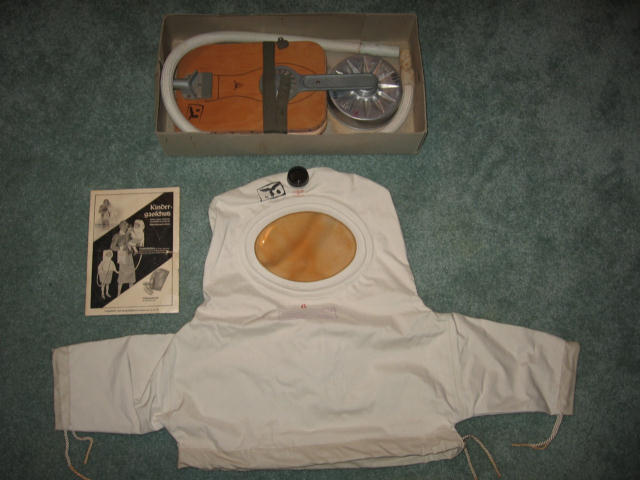 Auer made Gasjńckchen with VM filter and hose barb connection on the back of jacket
Auer made Gasjńckchen complete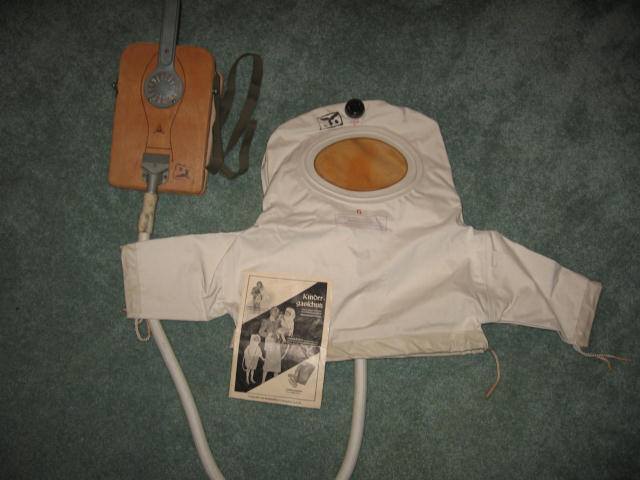 Gas jacket set up with air foot pump and wire reinforced hose and instruction manual .
Back View of Auer made Gasjńckchen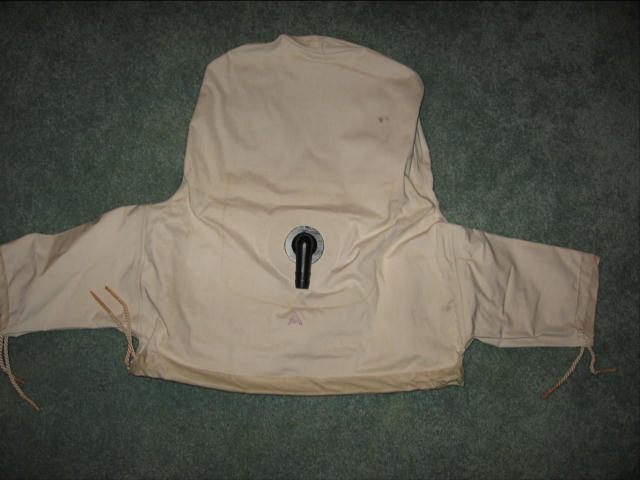 Rear of Gas jacket showing black plastic air hose barb with AUER logo stamp below it .
Auer made Gasjńckchen accessories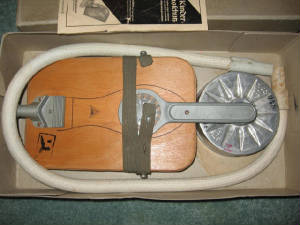 Original carboard box , foot pump with cloth carry strap , VM air filter,instruction sheet and hose.
GASJ─CKCHEN RB LUFTSCHUTZ STAMP
Red G stamp for gas device and RB stamp showing item is for luftschutz resale .
GASJ─CKCHEN AIR HOSE CONNECTION BARB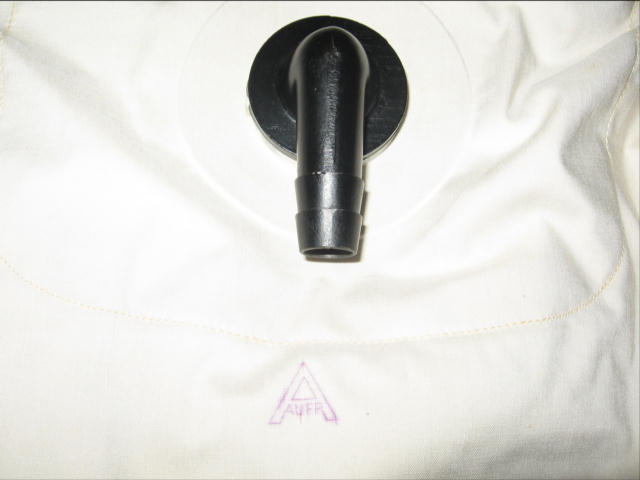 Hose barb is made from a cast metal painted black . Note the Auer ink stamp below barb .
CLOSE UP OF BLACK PLASTIC EXHALATION VALVE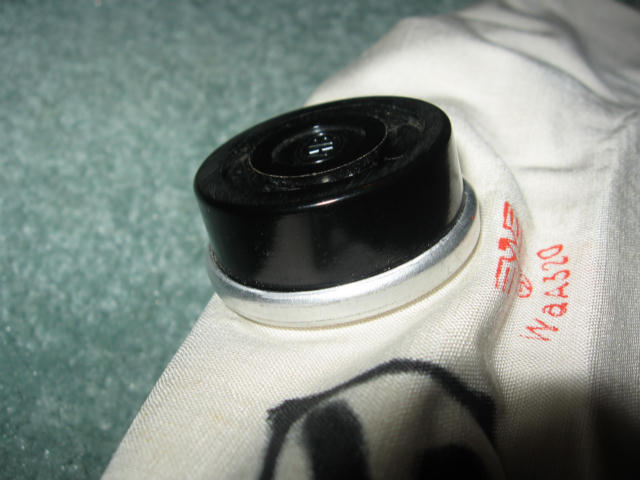 Spring loaded one way valve fond on top of jacket . Notice AUER inspection stamp
ORIGINAL INSTRUCTION SHEET FOR GASJ─CKCHEN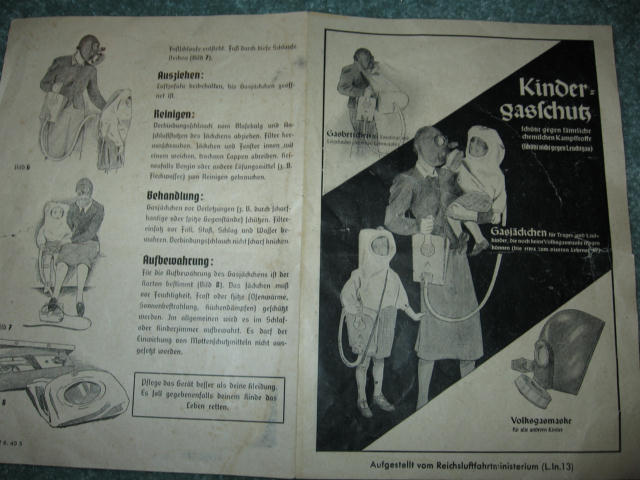 Auer Instruction sheet , notice that the air hose connection is shown on the rear of the jacket !
REAR VIEW OF GASJ─CKCHEN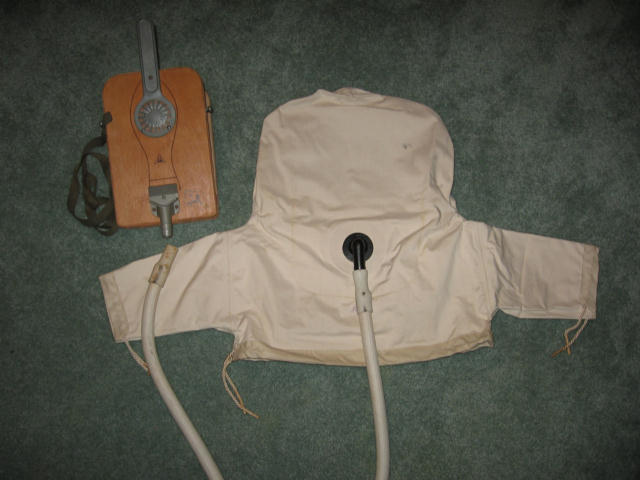 In this rear view you can see the air barb connection with hose and foot pump
GASJ─CKCHEN AIR PUMP HOSE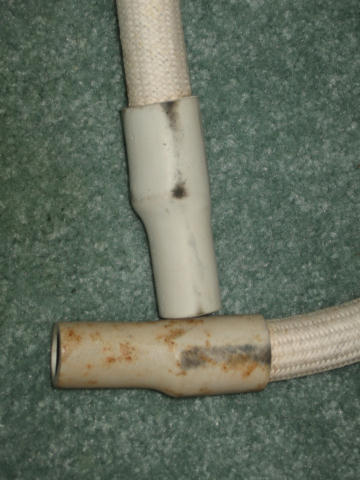 Air hose is wire reinforced with braided white cloth covering , notice the white rubber tips
FOOT OPERATED AIR PUMP .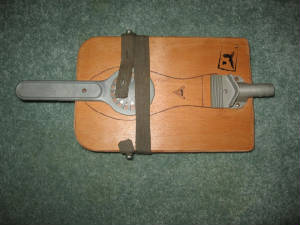 This is the same foot pump that is used for the gas bed . This is a foot operated air bellows .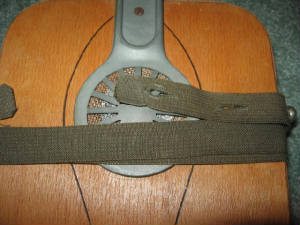 DETAIL OF FOOT PUMP STRAP ,CLOTH VERSION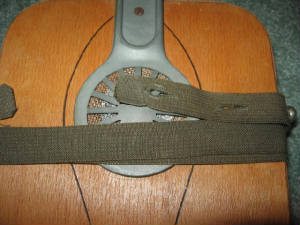 This carrying strap is made from a grey/green web cloth ,it can also be a brown PVC plastic material

GAS JACKET / GAS BED AIR FOOT BELLOWS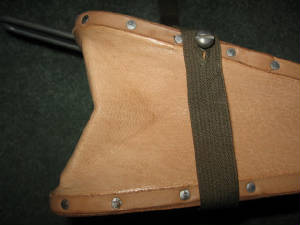 Side view of foot pump showing real leather side wall, can also be a brown synthetic material also.
.



.
LuftSchutz fur kinder : Gasjńckchen , Gasbettchen und Gasmaske .