SIDE VIEW OF LEFT HAND SIDE FILTER BODY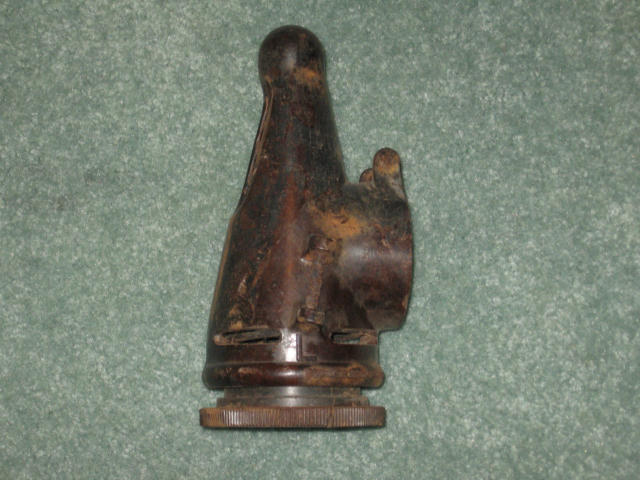 Body is made from a heavy brown bakelite plastic and has a maker marking and an "L" for links/ left
HORSE GAS MASK LEFT NOSTRIL CONE
This bakelite cone is 185 mm long and 85mm in diameter .The slotted end goes into the horses nostril
LEFT SIDE NOSTRIL CONE FOR HORSE GAS MASK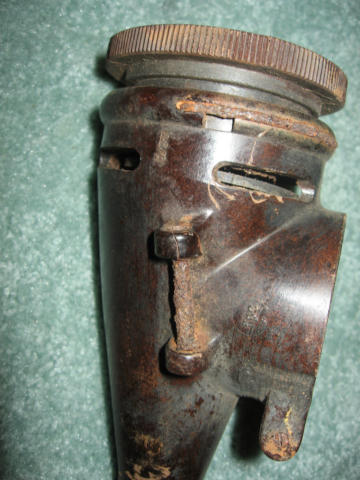 On top is the exhalation valve .On the right is where the gas filter would be attached .
Enter content here
LEFT SIDE NOSTRIL CONE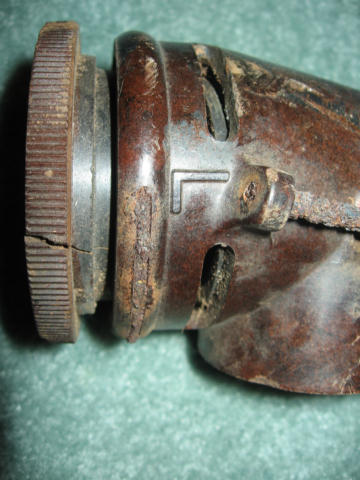 Large L is for Links/left side .Inside the slotted area is a rubber disc for exhalation valve

This horse gas mask was dug up in Russia from ex WWII battle ground . It is incomplete showing only the left hand side , but still very interesting !