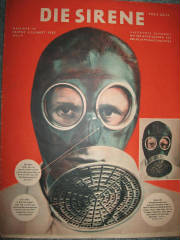 .
front view of gm 30 gas mask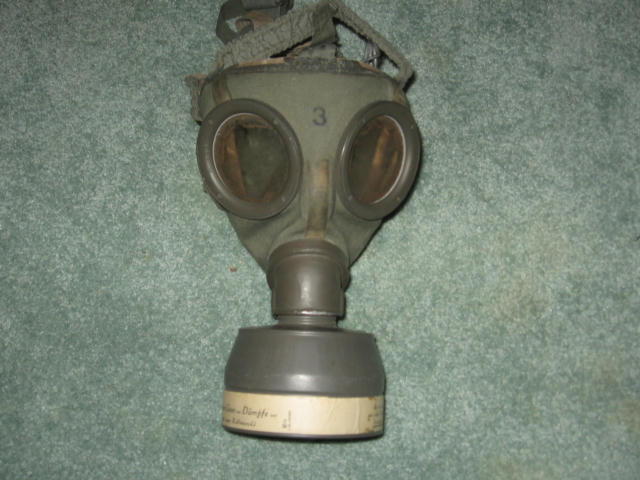 Both the military and civilian population used this mask ,for civilian use the S filter was used .

SIDE VIEW OF GM 30 GAS MASK WITH S FILTER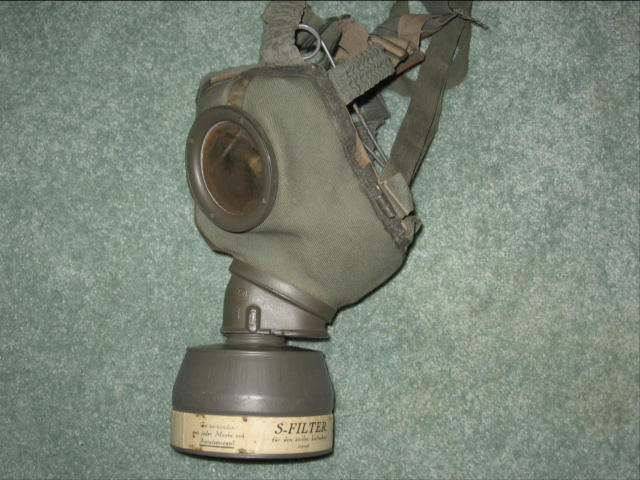 Body of the mask is heavy fabric and rubber . Civilian use filter was called the S-filter
CLOSE UP VIEW OF LUFTSCHUTZ RB INK STAMP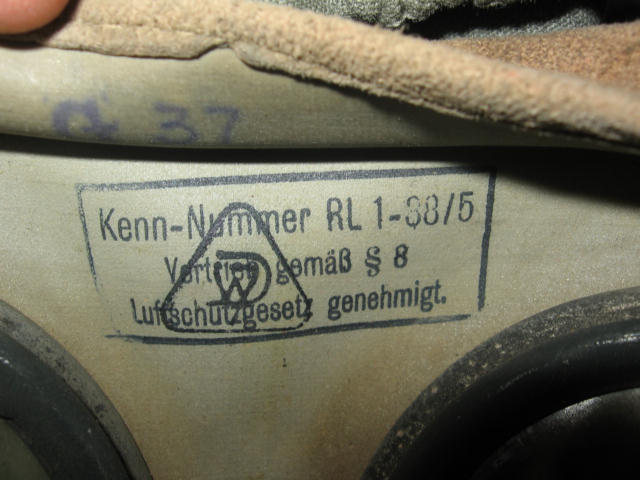 Luftschutz ink stamp RL-38/5 denotes Dräger made S mask with S filter and steel carrying canister .
VIEW INSIDE OF GM 30 GAS MASK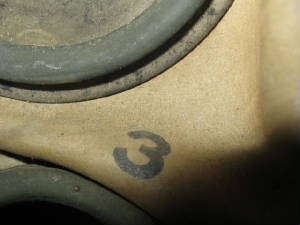 View of size ink stamp between round eye pieces , size 3 denotes small , 1 large and 2 medium .
GM 30 ALUMINIUM FILTER SCREW CONNECTION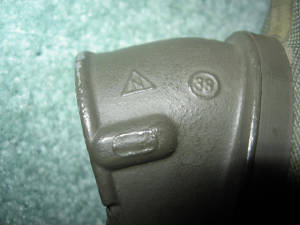 Green paint filter screw connection with maker and date ( 1938 ) moulded into it .
INTERIOR VIEW OF GM 30 GAS MASK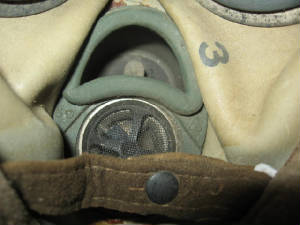 In the center of picture is the on way air intake valve and below that the exhalation valve .
DATE STAMP ON THE INTERIOR OF THE GM 30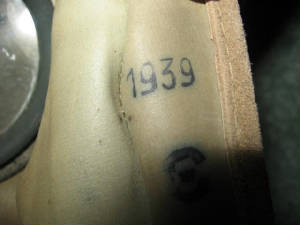 The date 1939 in black ink stamp is found under the suede sealing lip of the mask .
LUFTSCHUTZ INK STAMP ON S- FILTER CAN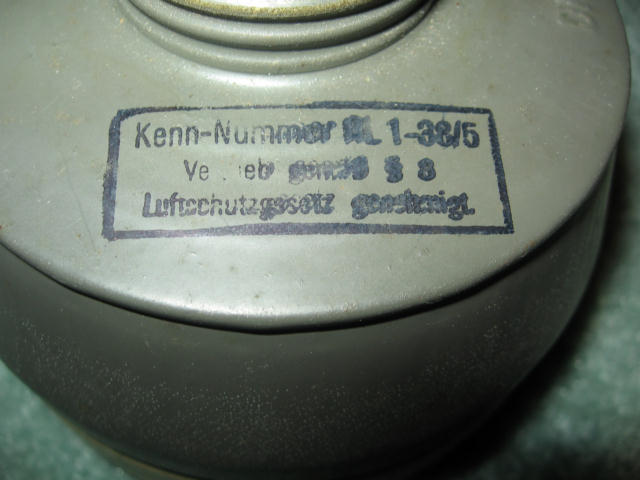 On the top of the S-filter canister is the luftschutz number RL 1 85/5 and LS resale stamp
.



DRAEGER MADE S-FILTER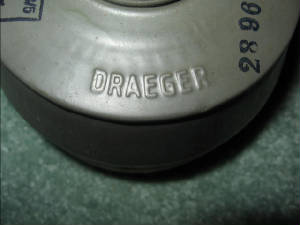 DRAEGER is stamped into the top sheetmetal of the S-filter canister , post war filters have Dräger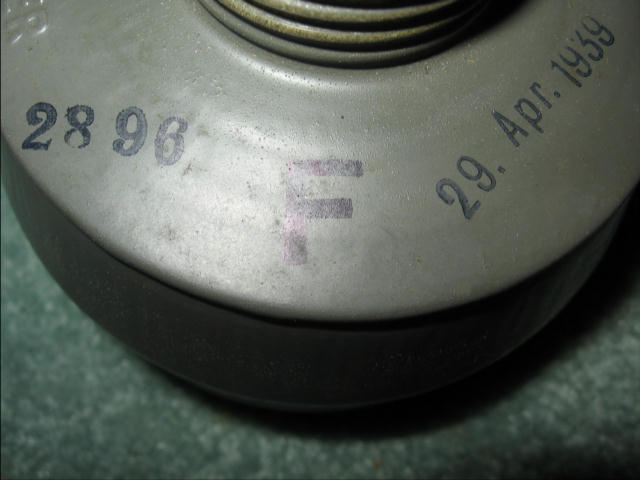 S-FILTER CANISTER PAPER LABEL
Paper label showing that this is the S-filter for civilian use
PAPER S- FILTER CANISTER LABEL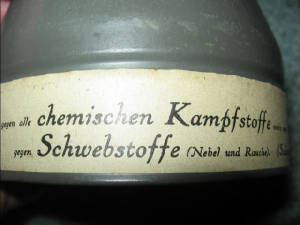 paper label stating that this filter is suitable for all battle gases but NOT carbon monoxide !
BOTTOM VIEW OF S-FILTER CANISTER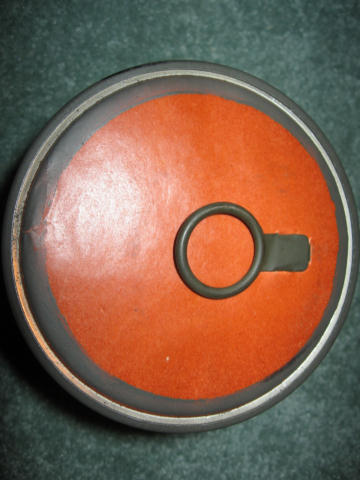 One can see the wax paper sealing disc w/ metal removal ring ,disc to be discarded before use
TOP VIEW OF METAL S-FILTER CANISTER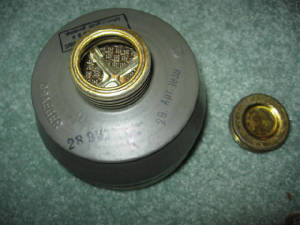 To the right of filter is the closing screw cap , this seals the filter from moisture during storeag
ORIGINAL S-FILTER INSTRUCTION BOOKLET
Multi page small booklet showing correct way to wear annd remove the mask as well as maintaining it
.
LuftSchutz fur kinder : Gasjäckchen , Gasbettchen und Gasmaske .