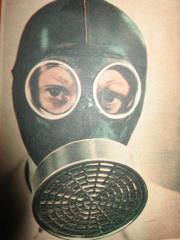 HERE I WILL SHOW YOU PICTURES OF THE LOSANTIN SKIN DECONTAMINATION TABLETS . THE LOSANTIN IS PACKED IN A BROWN BAKELITE BOX WITH A PRESS FIT CAP SEALED WITH A COLOR CODED FABRIC TAPE . THIS PLASTIC BOX CONTAINED 10 WHITE TABLETS MADE FROM A HIGH GRADE BLEACH POWDER . WHEN NEEDED THE TAPE AND CAP WOULD BE REMOVED AND SEVERAL TABLETS WOULD BE MIXED WITH WATER AND RUBBED ONTO THE CONTAMINATED SKIN AREA .THESE TABLETS WERE INTENDED TO DECOMTAMINATE THE SKIN OF BLISTERING GAS AGENTS SUCH AS MUSTARD GAS ETC .
bakelite plastic container for losantin tablets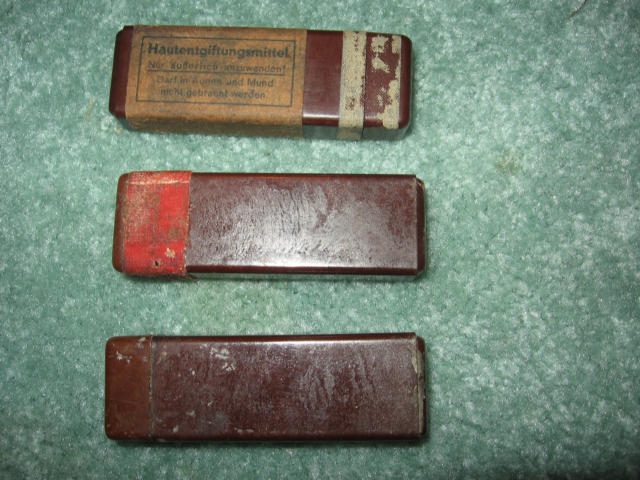 brown bakelite body w/10 tablets inside . tape along lid denotes year made . Do not use in eyes !
bakelite container with red sealing tape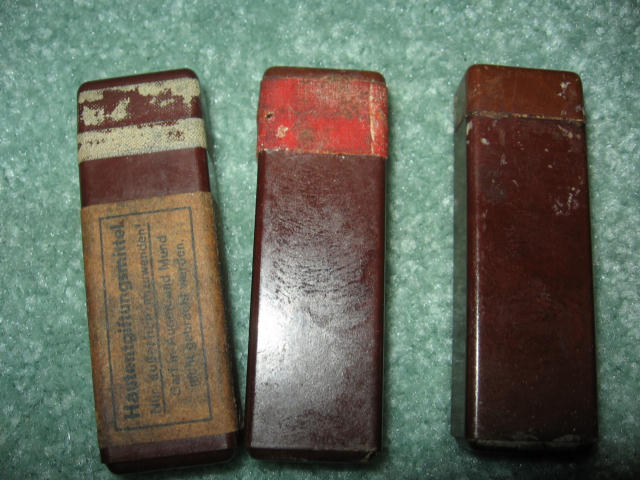 Paper label states that this is skin decontamination tablets and not for use in eyes or mouth !
close up of paper skin contamination paper label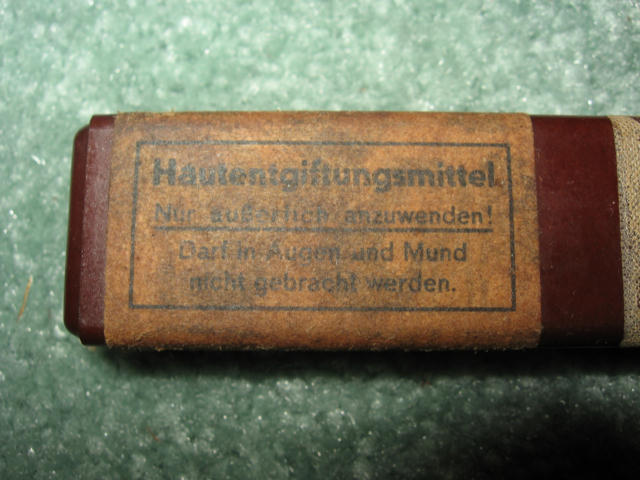 " Skin decontamination tablets , DO NOT USE in eyes or mouth ! "
paper instruction sheet for losantin tablets
Single sheet with instructions for use of losantin decontamination tablets for blister gasess
close up of paper losantin instruction sheet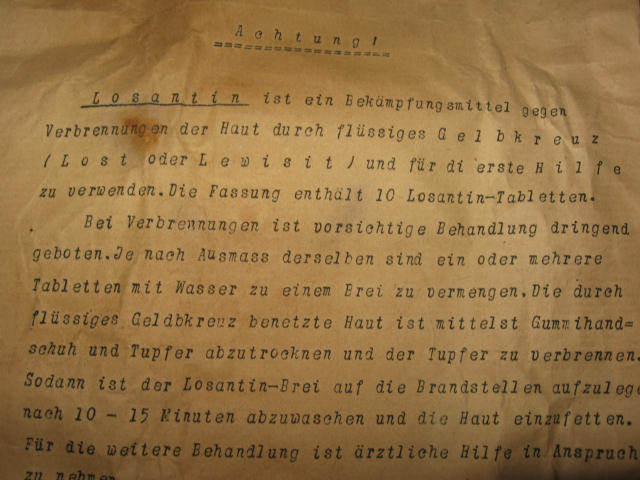 For use against " Gelb Kreuz" Yellow cross blister agents such as Lewisit etc.
close up of open losantin container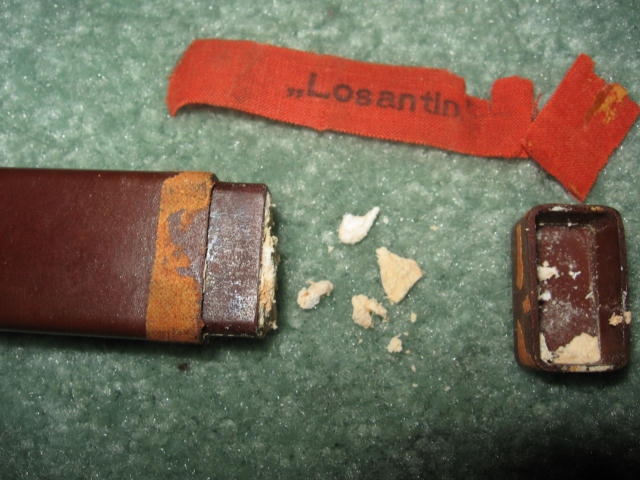 Red fabric tape states LOSANTIN and inside is 10 white bleach tablets
bottom view of bakelite container for losantin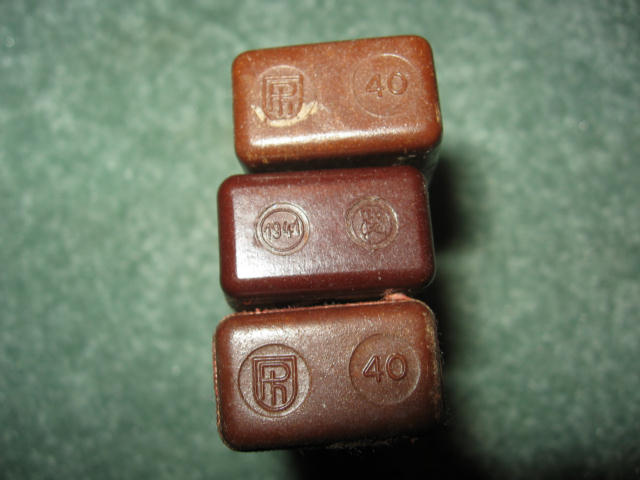 molded into the bakelite bottom is the maker logo and date that the container was made
Top view looking into the open losantin container
with bakelite lid removed one can see the white bleach tablets .
Another view of losantin boxes
On the right is the red sealing tape and in the middle an open box showing the white tablets .

.
LuftSchutz fur kinder : Gasjńckchen , Gasbettchen und Gasmaske .